Glutathione Research News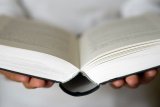 Glutathione research is moving forward at an amazing pace. As of April 2012 there are over 100,775 research articles on PubMed mentioning this master antioxidant.
Over the past two to three decades it has been clinically proven that most of the diseases are associated with low glutathione levels placing this ultimate cell protector at the top of priorities in our quest to improve immune health.
For detailed information about Glutathione (GSH) visit Glutathione page.
Our Glutathione Research page will bring you the highlights of new research in the field of glutathione covering not only glutathione but also new research in the fields of immune health, antioxidants, functional foods and general healthy living because all components of strong immune health go hand in hand and depend on each other.
We will update glutathione research news regularly when new articles and studies become available.
For your information: PMID number is a PubMed identification number under which the research article was published in this database. This number can be used to search for a complete abstract of the study at PubMed.



---
July 12, 2012
Journal of Biochemical and Molecular Toxicology
Ameliorative effects of resveratrol on liver injury in streptozotocin-induced diabetic rats.
Hamadi N, Mansour A et al.

Livers from diabetic rats exhibited significant decrease in reduced glutathione, enzyme glutathione-s-transferase, superoxide dismutase and catalase. Treatment of rats with resveratrol in a dose of 10 mg/kg for 15 consecutive days significantly abrogated diabetes-induced perturbation in these parameters.
PMID: 22791351
---
July 10, 2012
Translational Psychiatry
Evidence of oxidative damage and inflammation associated with low glutathione redox status in the autism brain.
Rose S, Melnyk S, Pavliv O et al.

The results of this glutathione research indicate that significantly decreased reduced glutathione (GSH)/oxidized glutathione (GSSG) redox/antioxidant capacity and increased oxidative stress in the autism brain (examined samples of cerebellum and temporal cortex) may have functional consequence in terms of chronic inflammatory response, increased mitochondrial superoxide production, and oxidative protein and DNA damage.
PMID: 22781167
---
June 2, 2012
Antioxidants and Redox Signaling
Glutathione efflux and cell death.
Franco R, Cidlowski JA

This glutathione research discusses the mechanisms involved in glutathione efflux during the progression of cell death and the events by which glutathione depletion regulates the activation of the cell death machinery. This work supports recent findings demonstrating that glutathione loss is an active phenomenon which triggers cell death activation and progression, independent of oxidative stress.
PMID: 22656858
---
May 15, 2012
Nutrition
Folate and vitamin B12 deficiency and hyperhomocysteinemia promote oxidative stress in adult type 2 diabetes.
Al-Maskari MY, Waly MI et al.

The results of this glutathione research showed that 50 patients with type 2 diabetes had low serum levels of folate, vitamin B12 and hyperhomocysteinemia (elevated homocysteine levels) compared to 50 healthy controls. Oxidative stress was evident in such patients as indicated by low serum levels of glutathione, total antioxidant status and impaired antioxidant enzymatic activities including glutathione peroxidase.
PMID: 22595450
Our note: Folate and vitamin B12 are important cofactors of glutathione production. Low levels of these vitamins lead to low glutathione levels.
---
May 9, 2012
Oxidative Medicine and Cellular Longevity
A combination of lipoic acid plus coenzyme Q10 induces PGC1a, a master switch of energy metabolism, improves stress response, and increases cellular glutathione levels in cultured C2C12 skeletal muscle cells.
Wagner AE, Ernst IM, Birringer M, et al.

Supplementation of cultured skeletal muscle cells with alpha-lipoic acid combined with coenzyme Q10 significantly increased nuclear levels of PGC1a, a master switch of energy metabolism, and also resulted in a significant four-fold increase in glutathione synthesis and glutathione recycling, thus improving antioxidant defence mechanisms in these cells.
PMID: 22655115
---
May 2012
Clinical Laboratory
Oxidative stress and antioxidant defense in patients with chronic hepatitis B.
Tasdelen Fisgin N, Aydin BK et al.

This study investigated oxidative stress in patients with chronic hepatatis B. As a result, glutathione, glutathione peroxidase, vitamin E and C levels were found to be significantly decreased in the chronic hepatitis B group compared to the control group. Thus, oxidative stress was significantly increased in hepatitis B patients.
PMID 22582501
---
April 9, 2012
Contraception Journal
Effect of vitamin E and C supplements on lipid peroxidation and GSH-dependent antioxidant enzyme status in the blood of women consuming oral contraceptives.
Zal F, Mostafavi-Pour Z et al.

This study investigated the effects of vitamins C and E supplementation on oxidative stress resulting from the use of oral contraceptives. 120 healthy women participated in this study. Women who used oral contraceptived had decreased plasma glutathione levels compared to the group of women who did not use them. Vitamins C and E significantly increased glutathione activity.
This study concluded that low-dose oral contraceptives, by enhancing the oxidative stress and lipid peroxidation, may represent a potential cardiovascular risk factor, and the use of vitamins E and C may be beneficial in reducing this side effect of oral contraceptives.
PMID: 22494786
Our note:This glutathione research used vitamins C and E -two important cofactors of glutathione production. These vitamins raise glutathione levels by helping the body manufacture it and by returning oxidized glutathione to its non-oxidized form.
---
April 2, 2012
Proceedings of the National Academy of Sciences of the United States of America
Chronic stress, glucocorticoid receptor resistance, inflammation, and disease risk.
Sheldon Cohen, Denise Janicki-Deverts et al.

The result of this study has shown that chronic psychological stress is associated with the body losing its ability to regulate the inflammatory response. When under stress, cells of the immune system are unable to respond to hormonal control and produce levels of inflammation that promote disease. Inflammation is partly regulated by the hormone cortisol and when cortisol is not allowed to serve this function, inflammation can get out of control.
PMID: 22474371

Article source: Carnegie Mellon University. "How stress influences disease: Study reveals inflammation as the culprit." ScienceDaily, 2 Apr. 2012. Web. 7 Apr. 2012.


Out note: Glutathione research has shown that chronic stress is one of the causes of Glutathione depletion. Low levels are associated with many diseases and underlying conditions including inflammation.
---
March 2, 2012
Drug and Chemical Toxicology Journal
Long-term consumption of aspartame and brain antioxidant defense status.
Abhilash M, Sauganth Paul MV, et al.

This study investigated the effect of long-term intake of aspartame, a widely used artificial sweetener, on antioxidant defense status in the rat brain. The concentration of reduced glutathione (GSH) and the activity of glutathione reductase (GR) were significantly reduced in the brain of rats that had received the dose of 1,000 mg/kg b.w. of aspartame, whereas only a significant reduction in GSH concentration was observed in the 500-mg/kg b.w. aspartame-treated group. The results of this glutathione research indicate that long-term consumption of aspartame leads to an imbalance in the antioxidant/pro-oxidant status in the brain, mainly through the mechanism involving the glutathione-dependent system.
PMID: 22385158
Our note: In healthy cells and tissue, more than 90% of the total glutathione pool is in the reduced form (GSH) and less than 10% exists in the oxidized form (GSSG). An increased GSSG-to-GSH ratio is considered indicative of oxidative stress. The activity of the enzyme glutathione reductase is used as indicator for oxidative stress as well because Glutathione (GSH) can be regenerated from its oxidized state by this enzyme.
---
February 28, 2012
Progress in Neuro-Psychopharmacology & Biological Psychiatry Journal
Oxidative stress in patients with primary insomnia.
Gulec M, Ozkol H, Selvi Y et al.

In this study the effects of primary insomnia on certain oxidative stress biomarkers were investigated. For this purpose, glutathione peroxidase (GSH-Px), superoxide dismutase (SOD), and myeloperoxidase (MPO) activities and levels of reduced glutathione (GSH) and malondialdehyde (MDA) were measured in 30 patients with primary insomnia and 30 healthy volunteers. The results showed that the patients with primary insomnia had significantly lower GSH-Px activity and higher MDA levels compared with the controls indicating the important role of sleep in attenuating oxidative stress.
PMID: 22401887
---
February 8, 2012
Toxicology and Industrial Health Journal
Toxic effects of some synthetic food colorants and/or flavor additives on male rats.
Abd El-Wahab HM, Moram GS.

The objective of this present work was to evaluate the broadest toxic effect of some synthetic additives of colorants and/or flavors on different body organs and metabolic aspects in rats. A number of chemical food color and flavor additives are routinely added during processing to improve the aesthetic appearance of the dietary items. However, many of them are toxic after prolonged use. 100 male rats were administered a diet of food colorants with or without flavor additives for 42 days. All food colorants mixed with or without flavor additives induced a significant decrease in body weight, hemoglobin concentration and red blood cell count. Also, there was a significant decrease in reduced glutathione (GSH) content; glutathione-S-transferase and superoxide dismutase activities in both blood and liver compared to control group.
PMID: 22317828
---
February 8, 2012
Food and Function Journal
Protective effect of quercetin against sodium fluoride induced oxidative stress in rat's heart.
Nabavi SF, Nabavi SM, et al.

The antioxidative and cardioprotective properties of quercetin were investigated against sodium fluoride (NaF) induced oxidative stress in rat hearts. The activities of various antioxidant enzymes, superoxide dismutase and catalase, level of reduced glutathione and lipid peroxidation end product were determined in the cardiac tissues of all the experimental rats. The combined results suggested that quercetin protects rat hearts from NaF-induced oxidative stress, probably via its antioxidant properties.
PMID: 22314573
---
October 12, 2011
Asian Pacific Journal of Cancer Prevention
Protective Effects of Silymarin against Doxorubicin-induced Toxicity.
Cecen E, Dost T, et al.

The aim of the present study was to investigate the effect of silymarin on doxorubicin-induced toxicity to the rat kidney, heart, and liver. Results of the present study indicate that silymarin significantly protected doxorubicin-induced toxicities to the rat kidney, heart, and liver, thus suggesting its administration as a supportive care agent during anti-cancer treatment featuring doxorubicin.
PMID: 22320977
Out note: Silymarin is the active component of milk thistle that prevents lipid peroxidation of glutathione and maintains its levels. Milk thistle is thought to be a glutathione promoting dietary supplement.
---
September 2011
Journal of Alternative and Complementary Medicine
Effects of oral glutathione supplementation on systemic oxidative stress biomarkers in human volunteers.
Allen J, Bradley RD.
The effect of oral glutathione supplementation on biomarkers of systemic oxidative stress was examined in 40 healthy adult volunteers. This was a randomized, double-blind, placebo-controlled clinical trial. There were no differences in oxidative stress biomarkers between treatment groups before the study began. Then one group of volunteers were given 500 mg of oral glutathione supplement twice daily for 4 weeks, another group received placebo. At the end of the study total reduced glutathione (GSH), oxidized glutathione (GSSG), and the ratio of GSH to GSSG (indicator of oxidative stress) were unchanged in both groups compared to the results obtained before supplementation. This glutathione research concluded that no significant changes were observed in biomarkers of oxidative stress, including glutathione status, in this clinical trial of oral glutathione supplementation in healthy adults.
PMID: 21875351
---
July 20, 2011
Nutrition and Cancer Journal
Dietary walnut suppressed mammary gland tumorigenesis in the C(3)1 TAg mouse.
Hardman WE, Ion G, et al.

Walnuts contain multiple ingredients that, individually, have been shown to slow cancer growth, including omega-3 fatty acids, antioxidants, and phytosterols. In previous research, consumption of walnuts has slowed the growth of implanted breast cancers. In this study the researchers wanted to determine whether regular walnut consumption might reduce the risk for developing cancer. Compared to a diet without walnuts, consumption of walnuts significantly reduced tumor incidence (fraction of mice with at least one tumor), multiplicity (number of glands with tumor/mouse), and size. The results of this study indicate that walnut consumption could contribute to a healthy diet to reduce risk for breast cancer.
PMID: 21774594
---
For more information on what PubMed is and how to use it for glutathione research (or research any other medical topic) visit our page Entrez Pubmed.







Return to Top of Glutathione Research News
Return to Glutathione(GSH)
Return to Home