Antioxidant Juice Comparison:
what is in the berry?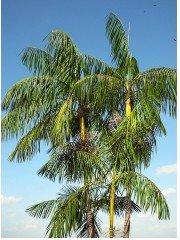 This page is dedicated to exotic antioxidant juice comparison and the berries that these juices are made from since the popularity of exotic berry juices has soared dramatically over the past several years. The choices are numerous, and the health benefits being claimed are overwhelming.
We would like to investigate what is claimed to be beneficial in them; what can be proven; what nutrients these antioxidant juices contain; and what their contents mean to you. Also discussed are simple homemade antioxidant juices that we all can make using an inexpensive blender and tailor to our individual tastes and needs.
For help sorting through the types of commercial berry drinks go to Antioxidant Berry Drink.

What we have found is that each one of these exotic berries is rich in antioxidants that may be beneficial to your immune health. These berries can be found for sale at various web-sites in dried form or as antioxidant juice drinks, but note that when an antioxidant juice comparison is made not all juices are equal - different manufactures of the same berry juice vary and must be looked at individually.
To date all the antioxidants we have researched (except Glutathione produced by your own body), that have been isolated and used as the sole treatment for disease, have failed in clinical trials because no one antioxidant can benefit human body enough to appreciably improve immune health. Only systematic daily consumption of as WIDE a variety of antioxidants as possible will help boost your immune response over time.
All foods that contain antioxidants can claim the same thing - that they are anti-aging food, provide health benefits, reduce oxidative stress and help fight diseases.
This is the same claim that can be made just about anything that contains antioxidants, such as oranges, grapefruits, grapes, raisins, tomatoes, carrots and most other fruits and vegetables. If you would like to learn more about antioxidants before you proceed with reading about the exotic berries and antioxidant juices, please visit our page Antioxidants.

Here we will try to go past the hype about the exotic antioxidant super fruits and berries, and try to get to what the unique benefits of each one are.
So, what is in the berries that are being made into these juices?



Acai berry (euterpe oleracea)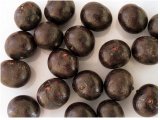 Acai is a Brazilian berry original to the Amazon region. It is a small deep purple berry and historically it has been used to treat digestive disorders and skin conditions.
Acai berries contain amino acids, omega fatty acids, vitamins, protein, carbohydrates, fiber and antioxidants. The berries can be purchased at health food stores and online, and are either in liquid, powdered or dried form. Concentrations appear to vary from supplier to supplier.
Acai juice has intermediate antioxidant potency when analyzed against other juices. Juices found to have higher antioxidant potency than acaí are acerola cherries, mango, strawberry, and grapes. As of October 2010 pubmed.gov list 32 medical articles about acai berries. Read more about acai...




Goji (lycium barbarum) also known as Wolfberries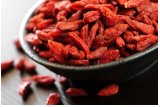 Goji species currently grow in many world regions but only in China is there significant commercial cultivation. They have been used in traditional Chinese medicine for about 1,900 years as a treatment for inflammatory conditions and some types of skin diseases.
Glucopyranoside and phenolic compounds isolated from goji root bark have inhibitory activity in vitro against human pathogenic bacteria and fungi.
Goji contains copper, iron, germanium, selenium, phosphorus, zinc and calcium, as well as many amino acids (Methione and Isoleucine). Goji also contains four unique polysaccharides and phytonutrients.
These berries also contain zeaxanthin, an important dietary carotenoid antioxidant. Human supplementation trial showed that daily intake of goji increased plasma levels of zeaxanthin. Read more about wolfberries...




Noni (morinda citrifolia)
Noni currently grows in many world regions but is originally from Southeast Asia, with Tahiti being one of the main areas of production today.
Noni has been used traditionally to treat menstrual cramps, irregularities and boils.
Noni contains vitamin C, Acids (Caproic, caprylic), Anthraquinone (Damnacanthal) and Polysaccharides (Noni-ppt, galactose, arabinose, rhamnose, glucuronic acid).




Mangosteen (Garcinia mangostana)
Mangosteen is found in Kampuchea, Southern Vietnam, Burma, throughout Malaya and Singapore.
The fruit is round, dark-purple to red-purple and smooth externally; 1 1/3 to 3 in (3.4-7.5 cm) in diameter. The rind is 1/4 to 3/8 in (6-10 mm) thick, red in cross-section, purplish-white on the inside. It contains bitter yellow latex and a purple, staining juice. There are 4 to 8 triangular segments of snow-white, juicy, soft flesh (actually the arils of the seeds).
The fruit may be seedless or have 1 to 5 fully developed seeds, oblong and somewhat flattened, 1 inch long and 5/8 of an inch wide, which cling to the flesh. The flesh is slightly acid and mild to distinctly acid in flavor and is acclaimed as exquisitely luscious and delicious.
Historically the dried rind was powdered and administered to overcome dysentery or made into an ointment applied to treat eczema and other skin disorders. The rind is taken to relieve diarrhea, thrush, dysentery, urinary disorders, cystitis and gonorrhea. It is also applied externally as an astringent lotion.
The most remarkable nutritional characteristic of mangosteen aril is its relative absence of essential macro- or micronutrients. With only a few exceptions from publicly available data, mangosteen's micronutrients fall below 5% of their respective required daily intake amounts. Among some 30 nutrients analyzed in mangosteen aril the highest ones, showing good levels, are carbohydrates and dietary fiber, and relatively low content of only a few vitamins and minerals.
There have been 130 medical articles written about mangosteen that can be found at pubmed.gov




Camu Camu (Myrciaria dubia)
Camu-camu is the name of a bush which grows in the Amazonian rainforest of Peru. The fruit is round, with purplish to reddish-brown skin, yellow pulp and smooth externally; 3/4 to 1 inch in diameter. Trees yield around 30 lbs. of fruit each. The flowers of camu-camu have small white petals and are said to have an exquisite aroma.
Historically the fruit was made into a juice to help maintain native people's health, to ward off infections. Herbalists have recommended camu-camu for a variety of things. These things range from promoting liver function, circulatory system, immune system and blood cell formation to mood balance.
The most remarkable nutritional characteristic of camu-camu is that it contains about 2.8 grams of vitamin C per 100 grams (3.5 oz.) of fruit - that is about 30 times the recommended daily intake established in the US (90 mg). There have been 279 medical articles written about camu camu that can be found at pubmed.gov



ORAC Values per 100 grams (3.5 oz.) of fresh berries:
| | |
| --- | --- |
| Acai | 5,500 |
| Goji (wolfberries) | 3,290 |
| Noni | 800 |
| Mangosteen | 2,510 |
| Camu Camu | 260,000 |
Source: USDA Database for the Oxygen Radical Absorbance Capacity (ORAC) of Selected Foods, Release 2, May 2010; Brunswick Labs (Southborough, MA).




Tart Cherries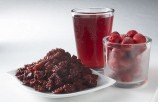 Although tart (sour) cherries are not an exotic fruit they are worth checking out because of their high antioxidant content and naturally occuring melatonin. Visit out Tart Cherries Page.






Healthy Blend
As we have mentioned in our other articles, a variety of antioxidants from different sources provides your immune system with a wider selection of nutrients necessary to free up more Glutathione, which in its turn works hard to optimize your immune health.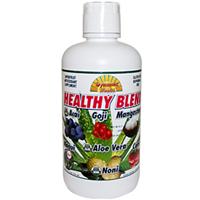 For those who would like to try a blend of juices from above mentioned fruits to see if it makes a difference in their overall well-being Healthy Blend would be a good choice. Both of us have been taking 1 oz. of it a day for about two years as an addition to our healthy eating routine. We add this juice blend to fruit & veggie smoothies and give about 1/3 of adult dose to our kids.
Healthy Blend is a mixture of the juices of acai, goji, mangosteen, noni, camu camu, aloe vera and maqui. It is manufactured in the USA and is available at the online healthfood store iHerb.com (we do about half of our grocery shopping there and are very happy with the convenience and the quality of service).


Juices in Healthy Blend (per 1 fluid oz.):
| | |
| --- | --- |
| Goji (Lycium Barbarum) (Fruit) (3250 mg) | 20% |
| Mangosteen (Garcinia Mangostana) (Fruit) (3250 mg) | 20% |
| Noni (Morinda Citrifolia) (Fruit) (3250 mg) | 20% |
| Acai (Euterpe Oleracea) (Fruit) (3250 mg) | 20% |
| Camu Camu (Fruit) (1672 mg) | 10% |
| Maqui (Fruit) (813 mg) | 5% |
| Aloe Vera (Juice) (668 mg) | 4% |
| Other Ingredients | 1% |
Nutrients in Healthy Blend:


Essential Vitamins ( B-1, B-2, B-3, E and C), Essential Minerals ( Calcium, Potassium, Magnesium, & Phosphorus), Essential Fatty Acids (Omega-3, Omega-6, Omega-9), Essential Amino Acids, Protein & Ellagic Acid, Dietary Fiber, Polysaccharides.
Knowing that a variety of antioxidants is one of the best things for our immune health, it only makes sense to include this or a similar juice blend into one's daily diet (not as a cure but a source of a variety of antioxidants and nutrients).




Homemade Fruit and Vegetable Blend
We have been told all our lives to eat our fruits and vegetables (and now we tell the same thing to our children, don't we?). But almost always we seem to be in too much of a hurry to take the time to prep and eat enough of what we need, or we simply do not like eating salads.
What we discovered is that by using our ordinary 30-dollar blender, in a few moments, we can produce a juice that:
- tastes great
- is loaded with antioxidants
- the clean-up is a breeze
- and most importantly, kids love it! Both our 6-year old and 2-year old simply gobble it up at dinner time.

There is no set recipe for the juice. The key is to include different fruits and vegetables for a variety of antioxidants and vitamins, and make an effort to drink it every day for optimal health results.
We have several family favorites:

(each recipe yields 5-6 cups)
Recipe #1
3 carrots
1 pear
6-8 strawberries
1x1 inch cube of beet
1/2-inch thick slice of lemon
1/2 x 1/2 inch chunk of fresh ginger
2-3 table spoons of vanilla yogurt
Add enough liquid to just cover the ingredients. We use a little bit of each: pomegranate, black currant or orange juice plus water. If you prefer not to use juice at all, add all water instead.
Blend well for 1-2 minutes and serve.


Recipe #2
2 carrots
1 cup of spinach
1/2 cup of broccoli
1/2 x 1/2 inch chunk of fresh ginger
2 cups of blueberries
2-3 tablespoons of vanilla yogurt
the same juices as above except orange juice.


Recipe #3
12 oz. of whole fresh cranberries (usually available at grocery stores October through January)
1 carrot
1 cup of frozen blackberry pulp
the same juices listed in #1 above


The possibilities are endless. You can add your favorite fruits and vegetables and adjust quantities of ingredients any way you want. 3-4 ounces of Healthy Blend mentioned in the paragraph above can be added to the mix as well.
Add a ripe banana for additional sweetness - this helps especially in the spinach/broccoli juice (#2) if you serve it to the kids.
Make your own healthy blend today from the ingredients you choose! Your immune system will like it!






Return to Top of Antioxidant Juice Comparison
Return to Antioxidant Berry Drink
Return to Tart Cherries
Return to Melatonin
Return to Home