25. How much Immunocal should I purchase and why? What are the cost options?

How much Immunocal should you take? This depends highly on what your health condition is, how much you weigh and your age. For a person who is under 45, weighs under 150 lbs. and does not have a serious condition such as cancer, or anything that is immediately life threatening, then 20 grams (2 pouches) a day for 90 days is what we recommend.  Our page How many Immunocal pouches should I take? has additional information concerning how age and weight affects the amount of Immunocal that should be taken.  Also, our page How long before I notice results with Immunocal? has additional information on when you should start to notice a difference in your well-being.
20 grams a day for 90 days is 6 boxes of Immunocal, so why 6 boxes of Immunocal?
Administering 20 grams (2 pouches, preferably one in the morning and one before you go to sleep) of Immunocal every day for 3 months have proven to raise glutathione by 35.5% (bring it to normal levels). In clinical trials with cancer and AIDS patients 3-4 pouches a day were administered for the same periods of time.
It will take approximately 10 days to get undenatured cysteine into your system and another 30 days or so to bring up your glutathione (this varies some from person to person). Once glutathione is at a constant optimal level it will start repairing your systems. You should begin to notice some results at this point but it will take another good 30 to 60 days of elevated glutathione for any kind of serious repair work.
Of course, the next big question is - how much will Immunocal cost? There are 4 options available to you:
Updated 3/5/2016 due to changes made by Immunotec Inc.

OPTION #1 - First Time Customer
First time customers can give Immunocal a try at a 40% discount by purchasing Customer Health Pack that contains 2 boxes of Immunocal for $119 ($59.50 a box).
There are two other Customer Health Packs - Platinum (contains 2 boxes of Immunocal Platinum) and Duo (contains 1 box of Immunocal and 1 box of Immunocal Platinum). They are priced $169 and $145 respectively, also at 40% off retail for the first time customers.
Purchasing all three of these Customer Health Packs (Immunocal, Platinum and Duo) will give you 6 boxes of Immunocal (3 of each kind) for a total of $429 + shipping and applicable tax.
Additional boxes of Immunocal are at a retail price of $99 a box. Immunocal Platinum - at $141.43 a box.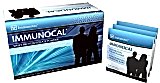 To purchase Immunocal
as a first time Customer
at 40% off
click here.
OPTION #2 – Repeat Customer on ImmunoDirect program
ImmunoDirect program allows you, as a repeat customer, to automatically receive Immunocal every month at a time specified by you. The program can be cancelled at any time. ImmunoDirect customers save 20% off retail price of Immunocal – this reduces the costs to $79.20 a box.  2 boxes of Immunocal on ImmunoDirect for 3 months will then cost $475.20 + shipping and applicable tax. With this option you save $118.80 off the full retail price.
For additional savings ImmunoDirect customers can continue purchasing Customer Health Packs (2-box packs) mentioned in Option #1 above at a discount of 30% off retail.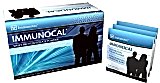 To purchase Immunocal
as an ImmunoDirect Customer
at 20% off
click here.
OPTION #3 – Consultant/Member
This option provides you with the most savings if you are planning to take Immunocal on a regular basis beyond 3 months or if taking it at a dose more than 2 pouches a day. 
By joining Immunotec Inc. as a consultant or a member, much in the same way you would join SAM's club, BJ's or any other discount club, you get a 30% off retail discount - $69.30 a box any time, and you are eligible for any other special discounts and promotions that Immunotec may offer. 
For example, we are on an AutoShip bundle called Consultant Health Bundle which includes 2 boxes of Immunocal and 2 boxes of Immunocal Platinum for a total of $249 before shipping. This means that Ray's life-saving Immunocal is $62.25 per box (48% off retail). Those who do not use 4 boxes of Immunocal a month can still benefit from this option, as AutoShip can be cancelled and renewed at any time.

As a consultant/member through us, ImmuneHealthScience, you will not hear from us, we will not contact you, and you will not have to sell anything to retain your membership. You will simply be a member purchasing your own Immunocal at the lowest price possible.
You have the following options when signing-up as a consultant/member:
Starter Pack called Health BBB 1000 PT Pack for $249 plus a $30 Welcome Kit which includes annual membership for a total of $279 (+ shipping and applicable tax). This pack includes 1 box of Immunocal and 2 boxes of Immunocal Platinum priced at 40% off retail price of individual boxes.
Starter Pack called Health BBB 2000 PT Pack for $499 plus a $30 Welcome Kit which includes annual membership for a total of $529 (+ shipping and applicable taxes). This pack includes 3 boxes of Immunocal and 4 boxes of Platinum priced at 45% off retail price.
$30 Welcome Kit plus any combination of products of your choice to equal 400 points (for example, Immunocal is assigned 180 points, Immunocal Platinum – 250 points). Products in this option are priced at a standard Consultant discount of 30% off retail.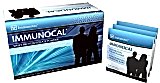 To purchase Immunocal
as a Consultant/Member
at 30% off and up to 48% off
click here.
OPTION #4 – We process your order
If you do not wish to set up any type of account with Immunotec, you can contact us with the details of your order. We will bill you through Paypal and have your order shipped by Immunotec directly to your Paypal confirmed address.
This option is available to the residents of the USA only. The prices in this option are retail.
We offer a 5% discount on orders over $300 and a 10% discount on orders over $500 (before shipping and taxes) for the repeat customers.
You can message us with your order details through the form below.
Remember that your body is not going to be repaired overnight or in a few weeks. You can begin to slow the deterioration and in most cases even reverse a certain amount of the damage that has occurred. Feeding your body what it needs to build its own glutathione provides the best fighting chance possible to be healthy again. Please note that anything less than 2 pouches a day for 3 months may not do much. This recommended dose, however, has been proven to increase glutathione and allow your body to start the healing process.
Why take Immunocal longer than the recommended 90 days?

We live in an environment that continues to bombard us with toxins in the amounts that our bodies were not designed to handle. We take the essential nutrients and crucial glutathione precursors out of our food reducing our fighting chance even further. As we age the fight is becoming harder and harder, especially if disease is present. That is why supplying your body with a clinically proven means of raising and maintaining glutathione - undenatured bonded cysteine, past the 90 days is highly recommended in order to continue on the path of healing, repair and detoxification.
Raising glutathione has shown to be beneficial in clinical trial after trial for every disease and dysfunction we have ever read about (with the exception of immuno-suppressing therapies after organ transplants). The clinical trials have shown that low glutathione leads to early death and disease while glutathione elevated to normal levels is the marker of long life and health.
We like science and put a lot more weight in scientific clinical trials than we do in testimonials, but we have heard people talk about their personal experiences with Immunocal and have read so many other personal testimonies that they have to be given some weight as well. Their stories are often the same as Ray's - the doctors can do little to change what is to happen within the next few months to a year or so – death. Left with few to no choices, as Ray was, and shown something that was a long shot with only a glimmer of hope, something that did not seem to make much sense at the time - this white powder called Immunocal that effects something we had never previously heard of – glutathione, Ray took a chance and has had far betted results than what we expected. Most people who have taken this path are here to tell about it, to spread the word, to offer hope and, where possible, help change lives. 
If you have any questions or need help with figuring out the best price option for you, please do not hesitate to contact us through this form:
Your e-mail address will never be shared!